7 Best Birthday Surprises for Children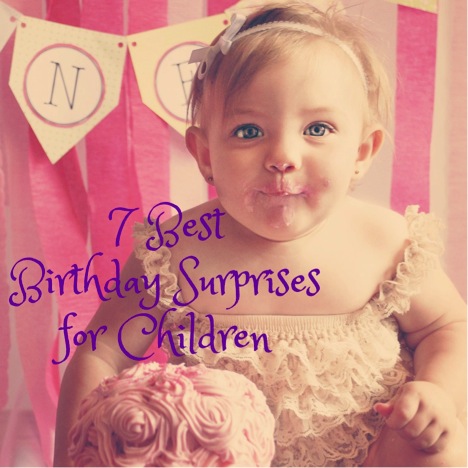 It's no that secret every child loves birthdays – it's like having a personal holiday! And no birthday is complete without surprises. Here we share seven birthday surprises you can prepare to make this special day even more memorable. You will find fun ideas will be perfect for little kids to teens, so take your pick and plan the perfect birthday.
Balloon Surprise
Nothing says celebration and party like a balloon surprise! Make your kids smile with an avalanche of colorful balloons when they open their bedroom door. Prepare the surprise while the child is sleeping. Alternatively, you can stuff the close with balloons and celebrate once all of the balloons fall out.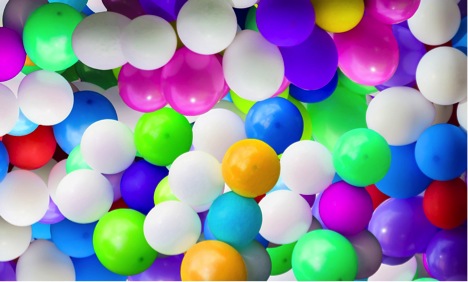 Many Gifts Surprise
Every child loves getting gifts, so why not give them gifts all day long to keep the "surprise" feeling going all day? For example, you can give a birthday present every hour, starting with smaller presents and saving the biggest one for last. You can also combine this idea with the "Everything You Love" surprise described below and give a present related to every event you have during the day.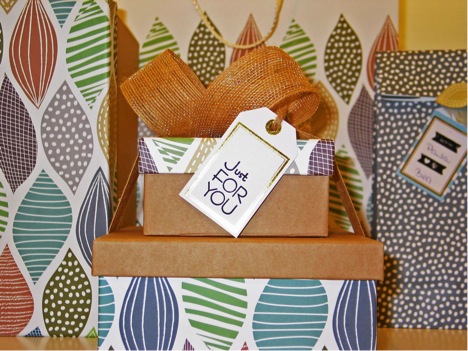 Everything You Love Surprise
You can turn your child's birthday into a day full of awesome surprises. Think of everything your kid loves, for example, hobbies, favorite foods and places, and fill the day with items related to those things. You can prepare special spots inside the house with each containing a surprise. You can even create a birthday schedule and follow it throughout the day. This could last as long as you want – from several hours to the entire day.
Gift Hunt Surprise
When you think about how to give presents to your child, why not add a little fun to this activity by creating a gift hunt? A gift hunt is a great idea to make gift-giving a little bit more special by heightening your child's anticipation! Prepare clues or a map that can bring your child closer to their gift.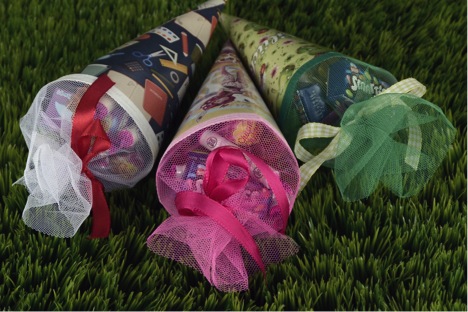 Play With The Age Surprise
For example, if your child is turning five, you can make a pancake shaped like the number five, or put handprints around his/her room, or even greet your kid with a high five! For a seventh birthday, you can serve 7Up for breakfast. For an eighth birthday, play a game of crazy eight's. Here, you can get creative and make DIYs crafts and fill the day with amazing emotions!
Special Birthday Breakfast Surprise
What about the idea of throwing a special breakfast as a way to start the birthday of your child? All kids love to wake up to a colorful, exciting, bright birthday breakfast.
You can invest in decorations or you can head to Pinterest and DIY ! Of course, you can use decorations from a store, but making own designs will help make the day even more special and unique. Create a Happy Birthday banner, wear birthday hats, make special dishes, decorate with balloons and so on. You can also choose a color scheme that your child loves to decorate your breakfast table; for example, if the kid loves Spiderman, choose blue and red.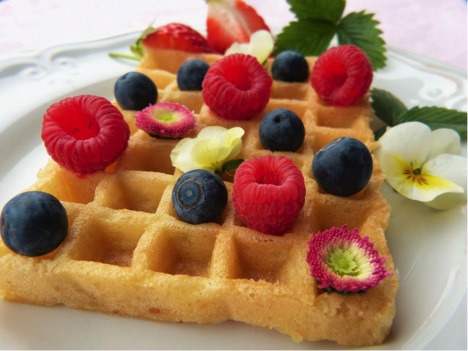 Sidewalk Chalk Surprise
A message written in sidewalk chalk right outside your house is fairly simple, but imagine the look of surprise your kid's face when he/she lays foot on it! This will definitely put a birthday bounce in their step.
Hopefully, you could find some inspiration for the next birthday of your child! With these surprises, you are guaranteed to amaze your child and create memories that will last forever.