Birthday Surprise Videos That Will Make You Smile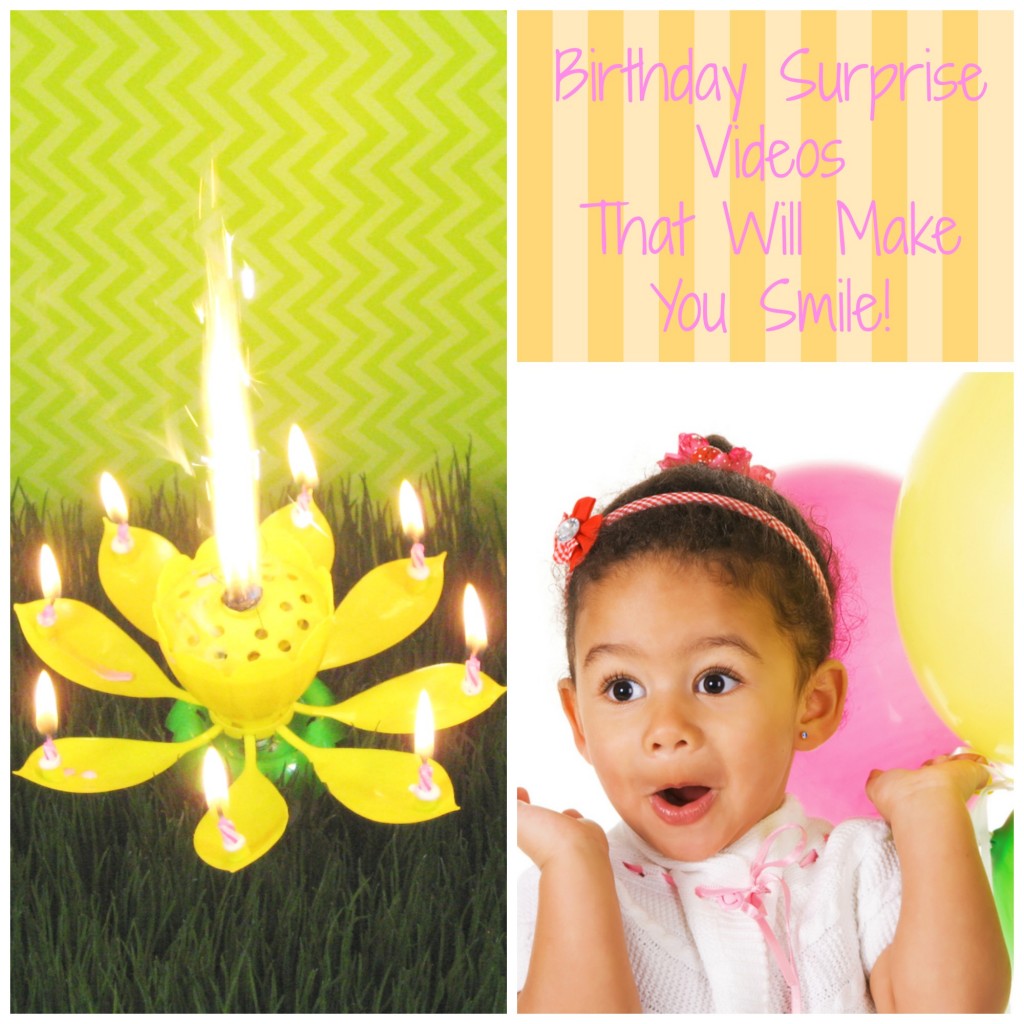 At the Fire Blossom Candle Company, we love helping to create those moments of joy and surprise. In that spirit, we have collected a few our favorite fun, cute, touching and overall amazing birthday surprises!
While we enjoy all the videos in their entirety, for some of the longer videos we note the "surprise moment" if you prefer to skip directly to it.
6. Fun Ballon Birthday Surprise (@ 4:30)
5. Care Bear Birthday Surprise. All I can say, kids jumping = extreme happiness. (@ 0:30)
HONORABLE MENTION: We love things that make us smile. Here's a Birthday Surprise from "The Office."
4. Mom surprises son on birthday by walking for the first time (@ 2:20)
3. Soldier returning home after 2 years to surprise Dad's for his birthday. For more Military Homecoming Return videos, visit http://WelcomeHomeBlog.com (@ 1:25)
2. Touching Birthday Surprise Flashmob
1. To kid on birthday: "If you could go anywhere, where would you want to go?" Amazing-ness ensues… (@ 1:45)